Research Laboratory
Accreditation M.U.R.S.T. (Ministero dell'Università e della Ricerca Scientifica e Tecnologica), ex art.4 L. 46/82
The Ministerial Decree No. 538 of 24 July 2000 provides for the insertion of the company Poletti Srl in the roll of public and private laboratories highly qualified, authorized to carry out applied research in support of small and medium industries, according to Art. 4 of Act No. 46, February 17, 1982;
The measure provides for the granting of assistance to SMEs in spending (individual or consortium) who commission to laboratories accredited by MURST the following research activities:
studies and research on

new products

and

production processes

business

application

of research results

financing

of technical staff

for the use of

new technologies

trials and

experimental tests

feasibility studies
Applications may be submitted in maturities of 7 February, June 1, Sept. 15, for companies that have production units in the Region E-Romagna. The facility will be granted in the order of presentation until exhaustion of resources, and after technical evaluation of the initiative.
The grant is equal to 50% of the contract commissioned, to a maximum of 200.000,00 Euro, as a grant.
The only document that will respond to the request, will be the Research Agreement between Poletti Srl and the Customer, which will govern the arrangements between the parties. They are then required additional documents, such as detailed description of the project, details of the resources used and details of the eligible costs incurred.
Sub-Pages
SISTEMA DI GESTIONE DELLA QUALITA' UNI EN ISO 9001:2015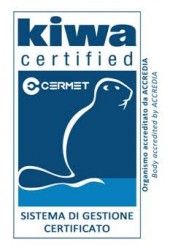 per la progettazione conto terzi di macchine utensili, macchine automatiche, accessori ed automazione per macchine automatiche