Working Tools
Poletti S.r.l. makes use of a computer system, software and hardware at the forefront to meet the latest and most innovative market needs in design.
Lan is managed by an HP server and is composed by 13 HP Workstation dedicated to 2D and 3D design, FEM analysis and check and calculations. We have different operative systems like Linux,  Windows XP and Windows 7.
We also use different automatic and manual backup Systems, daily, weekly and monthly, on NAS and Tapes to grant total control and continuity to our work avoiding loss of data.
SOFTWARE CAD
FEM ANALYSIS
Sub-Pages
SISTEMA DI GESTIONE DELLA QUALITA' UNI EN ISO 9001:2015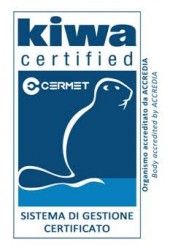 per la progettazione conto terzi di macchine utensili, macchine automatiche, accessori ed automazione per macchine automatiche