TMT ROTATING TABLES
TMT series of turning and milling tables with Direct Drive was developed with the goal to get a precise, strong and reliable product.
Being equipped with Direct Drive motors they can reach high accuracy  and repeatability  in positioning, removing all the backlash, inaccuracies and vibrations that can are typical of gear transmission.
This technical solution is also important because it let us  use the table as angular positioning system.
Our tables are compatible with most common drive and control systems for Machine tools.
The different models have following names:
TMT-P – Table for precision angular positioning
TMT-F – Table for milling
TMT T – Table for turning
TMTU – Universal Table can work both in vertical and horizontal position and also as a indexing system.
We have designed some of ours models to be embedded in customer machine (E.g. TMTI-F)
Some models have a lighter version (E.g. TMTL-T) that have smaller dimensions with same table diameter, clearly with lower performances (lower max. weight).
All the tables are equipped with a hydraulic holding brake, with the exclusion of TMT-P 300 that have only the predisposition.
All our products are under development and improvement, if you have special requirements it is possible to contact our technical office that will give you all the needed explanations.
If the product you need is not in our catalogue, we can develop new solutions, our expertise in Direct Drive solutions let us assist the customer in the development of custom designs.
For furthers informations download the PDF Catalogue.
Sub-Pages
SISTEMA DI GESTIONE DELLA QUALITA' UNI EN ISO 9001:2015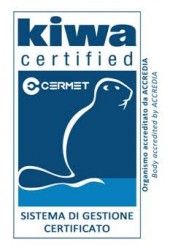 per la progettazione conto terzi di macchine utensili, macchine automatiche, accessori ed automazione per macchine automatiche