Analysis and Testing
Poletti S.r.l. makes use of important tools and software of FEM to evaluate at the best way the various solutions found in order to find the right balance between quality and cost of the product, always following the specifications of the Customer.
Through Structural, Thermal, Fatigue and Vibrational Analysis we are able to assess, understand and optimize the structural, static and dynamic performance of critical components. Through the creation of accurate CAD models and the application of appropriate technological solutions, we can provide accurate proposals to reduce costs, development time and tests of prototypes.
Via the DTS software we are able to perform accurate verification calculations for gears, toothed wheels, bearings and various mechanical organs.
All this allows us to greatly reduce the chance of mistakes and always let us have an accurate control of the entire project.
Sub-Pages
SISTEMA DI GESTIONE DELLA QUALITA' UNI EN ISO 9001:2015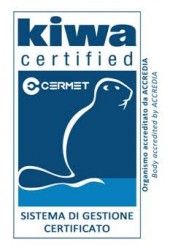 per la progettazione conto terzi di macchine utensili, macchine automatiche, accessori ed automazione per macchine automatiche